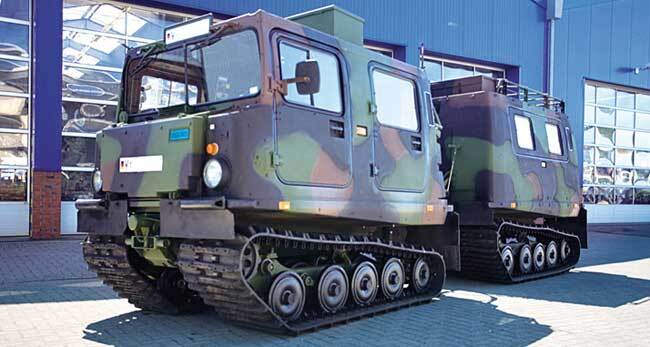 Repair/upgrading of Army vehicles
The "BV 206D Husky" is a floating, extreme off-road track vehicle, which is used as a multi-purpose and over-snow vehicle. One of its special design features is its self-supporting plastic construction fitted to a separate metal chassis.
MFH carried out all the work for all versions of the BV 206D model range. After all, we are one of the few specialists in Germany capable of handling the challenging repair of the GRP body.