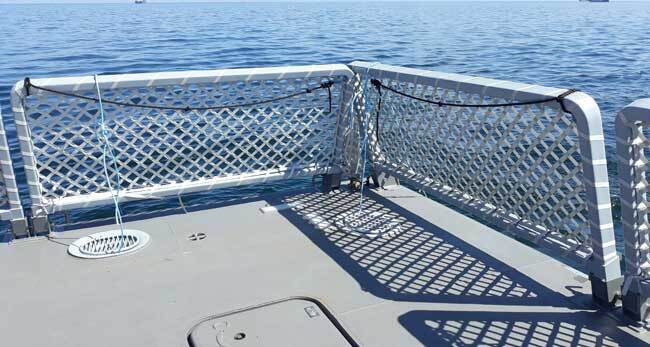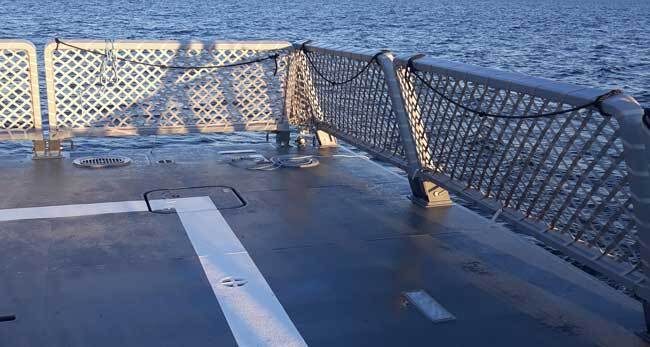 Glass fibre-reinforced plastic folding railings
Almost all major military surface vessels have a helicopter landing deck. This deck needs to be secured by railings when the vessel is moving, and, once again, comes down to weight, safety and quick handling. These were the perfect challenges for the MFH team!
We developed and produced a novel design of folding railing for one of our customers based on the Mediterranean. It allows a single sailor to fold down and erect the railing sections measuring over 2000 mm in length and 1000 mm in height. A railing construction like this can, of course, also be used to good effect on civilian ships and mega yachts.